Lesson 1: Must-know Facts About Journalists
Welcome! You're more pressworthy already. :)
This opening lesson teaches you about PR and the world of journalism today. Knowing where a journalist is coming from (short story = more platforms, less time) will help position you as an indispensable resource. It's almost as if you can read their minds!
Before diving in:
If you're a note taker, here is a PDF of the slides. You can print multiple slides per page, if you prefer.
You'll need the Journalist Rolodex template. From the Google Drive, you can either make a copy or download the file as a Microsoft Excel file.
Make a copy and save to your own Google Drive if you will be collaborating with team members on your document.
Download as an Excel file if you will be the prime manager of this document. Excel is easier and less clunky to use, in my opinion.
Here's what it looks like -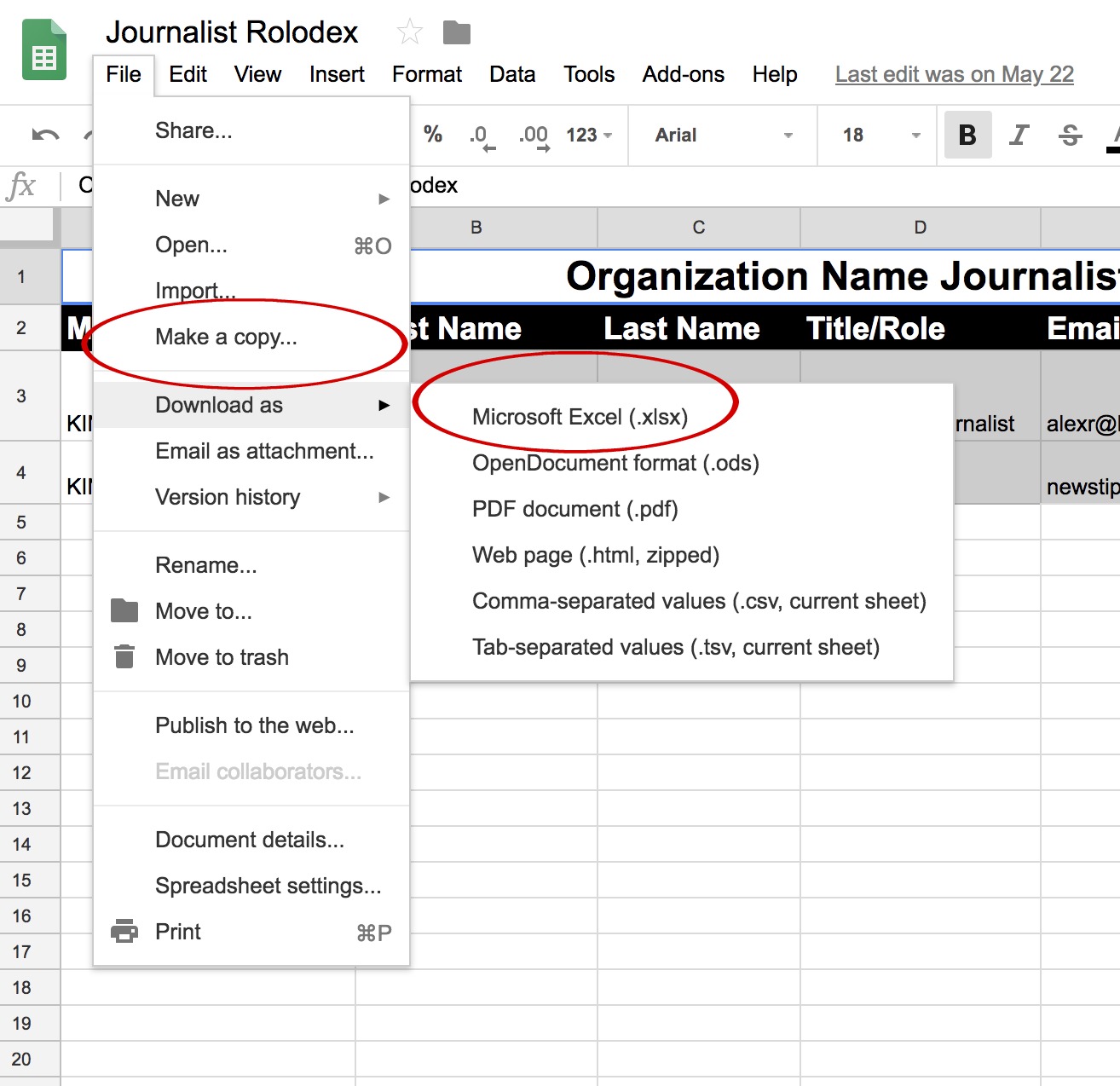 Let's dive in!